Successful spring planting campaign for the Swiss forest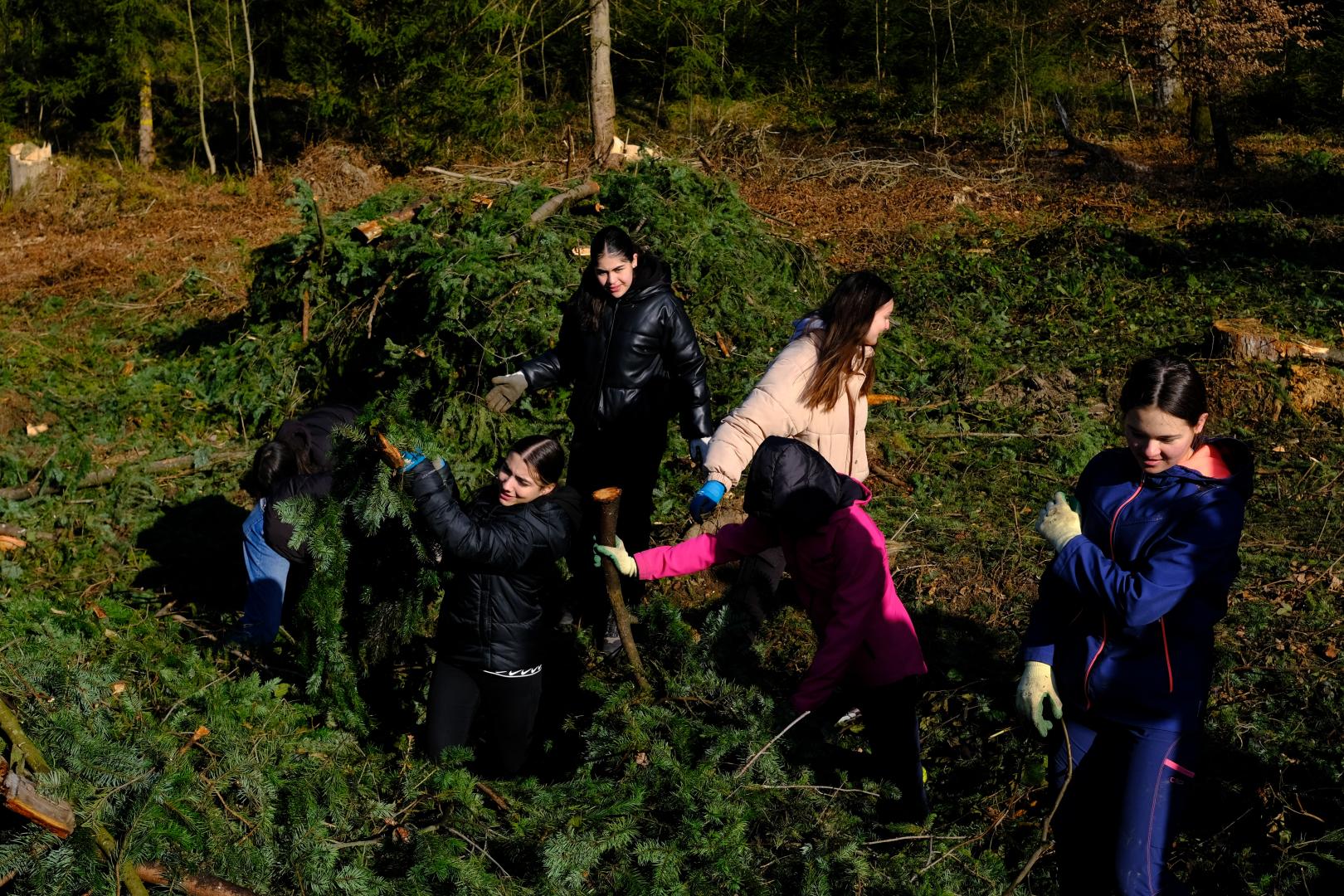 Wet, cold and even a little snow - the weather in spring was not really convincing. However, this did not stop us from pushing ahead with our "there-for-trees" project and campaigning for the forest, biodiversity and climate protection with students from all over Switzerland. We were active in a total of 9 different cantons. This year's spring planting season ended at the Kollegium St. Michael in Zug in heavy rain and light snowfall. The entire school was involved in two days of activities for the Swiss forest. A total of 80 pupils were active. St. Michael's College attaches great importance to sustainability and is also part of Eco-Schools Suisse. 
"It's a lot of fun and something new but it's also very muddy!" (Student, St. Michael's College)
The fact that we were able to hold so many planting days this year was certainly also due to our new cooperation with the Jane Goodall Institute Switzerland. Some teachers became aware of us thanks to the training programme Roots & Shoots of the Jane Goodall Institute Switzerland. As already announced, we are proud to announce another cooperation.
From now on we will be working together with the Department of Forest & Game Zug. In the past we had to realise that the search for suitable forest areas and foresters was a great challenge. By working with the Office of Forest & Game Zug, we now have the opportunity to benefit from their network and help them bring the Swiss forest closer to the younger generations.
"Young people are our future. This also applies to young trees: the future forest develops from them. Helping to shape this forest together and thus taking responsibility teaches us to appreciate nature and connects us with it." Martin Ziegler (Head of the Zug Forest and Game Office)
In connection with this cooperation, we are broadening the project there-for-trees. In the future, we would like to do more work beyond planting trees and thus work together with the school classes and the forestry operations in a variety of ways to promote a sustainable forest in Switzerland. The focus will continue to be on planting trees and imparting knowledge to schoolchildren, but we will also carry out other important work such as clearing areas, uprooting unwanted plants, maintaining forest meadows and sparse forests, as well as wildlife protection and the care of young trees.
We would like to thank all the partners involved, forestry offices, schools and the many donors who support us in this project. Without them, none of this would be possible. We are thrilled at how committed the students are and look forward to continuing to spend many hours for the Swiss forest in the future. Together we can make a positive change and protect our planet!
We already have the first plantings planned for the autumn. A large part of the current donations have now been "transplanted", and we still have a budget for four to five actions for the autumn. We are still dependent on support to expand our activities. Together we can protect the Swiss forest and shape a sustainable future. Best wishes and see you soon!
Janosch