Galenica is the leading fully integrated healthcare provider in Switzerland and plays a key role in the Swiss healthcare market. In more than 360 Amavita, Sun Store and Coop Vitality (joint venture with Coop) pharmacies, customers nationwide will find many medicines and health-related products as well as numerous health services such as vaccinations and AllergyCheck. Verfora markets top-quality health and beauty products, with well-known products and brands that can be found in almost every Swiss household. These include Perskindol®, Anti-Brumm®, Merfen®, Algifor® and Triofan®.
Galenica also offers quality logistics for suppliers and related services. Alloga stores and distributes products for the pharmaceutical industry, while Galexis, Switzerland's leading healthcare wholesaler, supplies pharmacies, medical practices, drugstores, care homes and hospitals. HCI Solutions offers solutions in the e-health sector, such as master data for the Swiss healthcare market. Galenica offers its products and services to private customers and patients as well as business customers through several channels: inpatient, online or at home.
The Galenica customer promise
"We support people at every stage of life on their journey towards health and well-being. With personal and expert advice and a unique range of products and services. Anytime and anywhere in Switzerland."
Social commitment
Sustainability is an integral part of Galenica's corporate management. You can find out more about this topic in the Annual Report.
As a strong partner in the Swiss healthcare market, Galenica is committed to the well-being of patients at all levels. This also includes involvement in various social projects, for example as the main partner of there-for-you.com since January 2022.
there-for-you.com and Galenica are a good match for the following reasons:
A focused commitment that benefits various projects.
Like Galenica, there-for-you.com's approach to fund raising is modern and professional
The applicants are actively involved.
The following companies belong to the Galenica Group: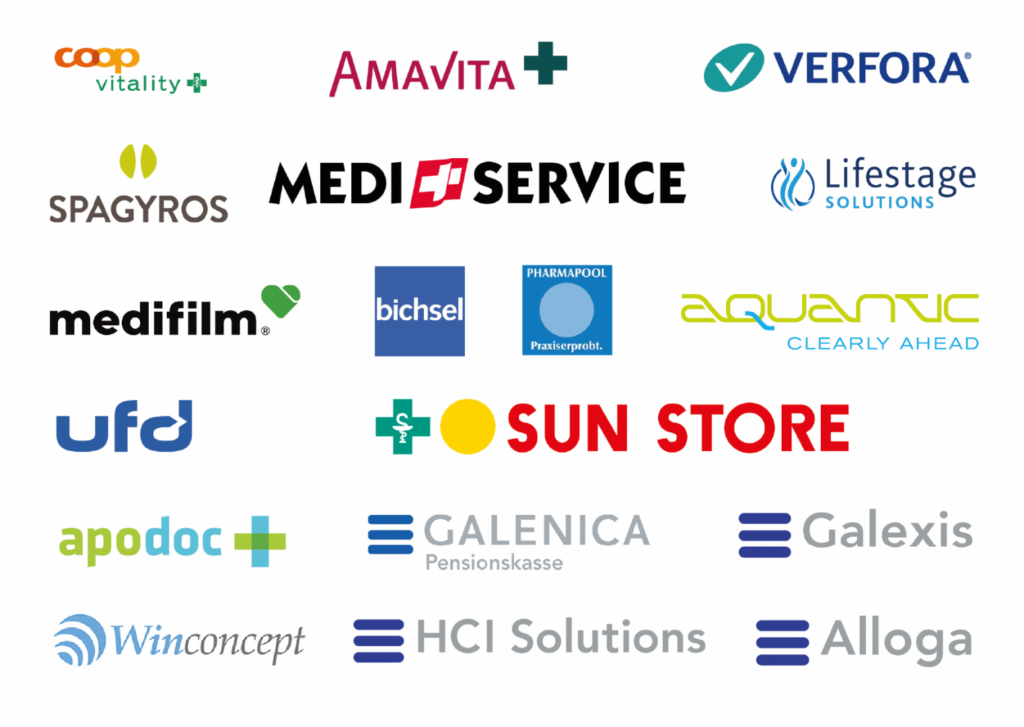 Health and well-being are at the heart of what we do.
More than 7,000 Galenica employees give their best every day to achieve this
What drives Galenica, how it works and what it offers are set out in its vision, values and customer promise