Despite another earthquake, emergency aid could be provided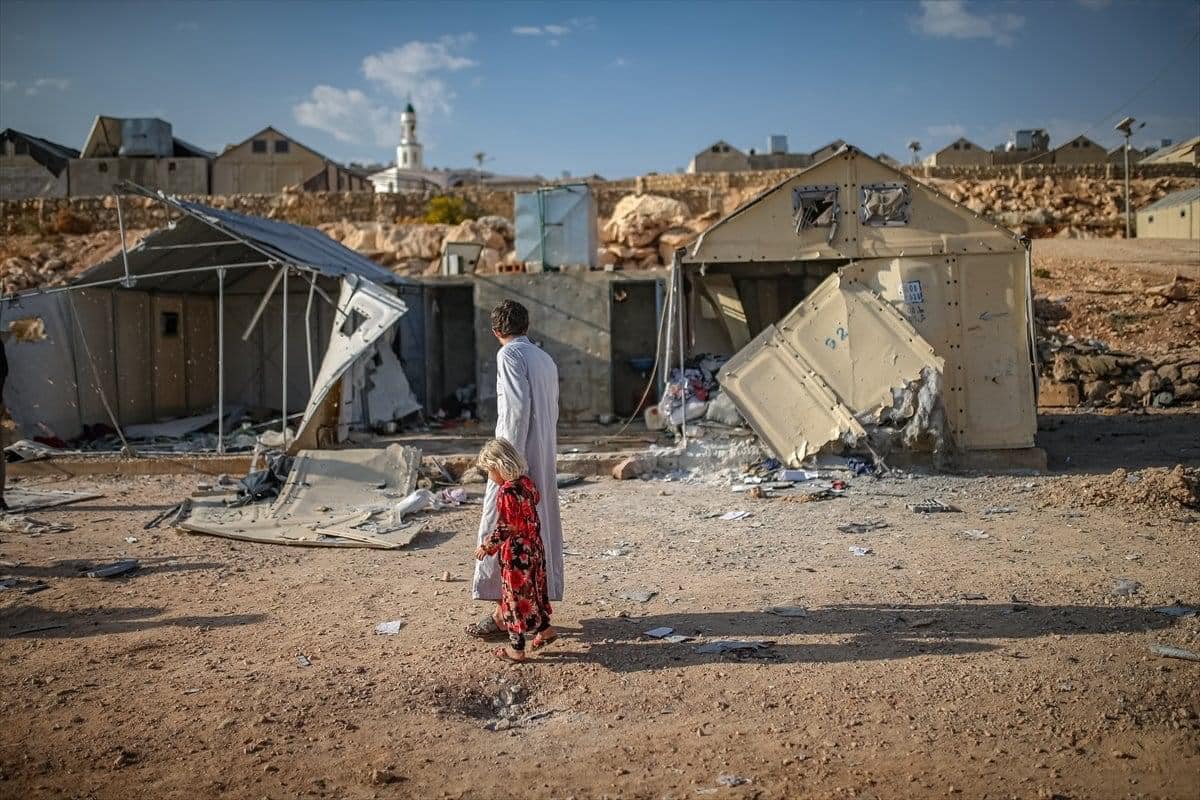 After the Kids Paradise office in Antakya was completely destroyed, the organisation team is currently in Reyhanli on the border between Turkey and Syria to coordinate the emergency relief projects. The team experienced the renewed earthquakes first hand, but fortunately were able to bring themselves and the remaining residents of the 5-storey building to safety in time. The renewed quake has caused great panic among the people, and many do not dare to go back into their houses.
From the first days after the earthquake until today, Kids Paradise teams have been working around the clock with various measures in the northwest of Syria and in the south of Turkey. So far, they have been able to support people in the Idlib region (Syria) and in southern Turkey as follows:
- Distribution of 5,000 fresh bread packages.
- Distribution of 1,750 ready-to-eat rations, enough for a family for a whole week.
- Distribution of 5000 ready-to-eat rations, enough for one person for one day.
- 600 people evacuated from earthquake zones to safe areas.
- Distribution of 750 blankets and 300 care kits.
The most urgent need for the affected people is shelter that will give them security and warmth. As tents are sold out in Turkey and Syria, Kids Paradise is now trying to import them. In addition, the effective measures mentioned above will be continued and expanded where possible. The Kids Paradise team continues to rely on all kinds of support. Be it in the form of monetary donations or sharing this appeal for donations. We would like to thank you very much for your support so far!