The Arosa Bear Academy is officially here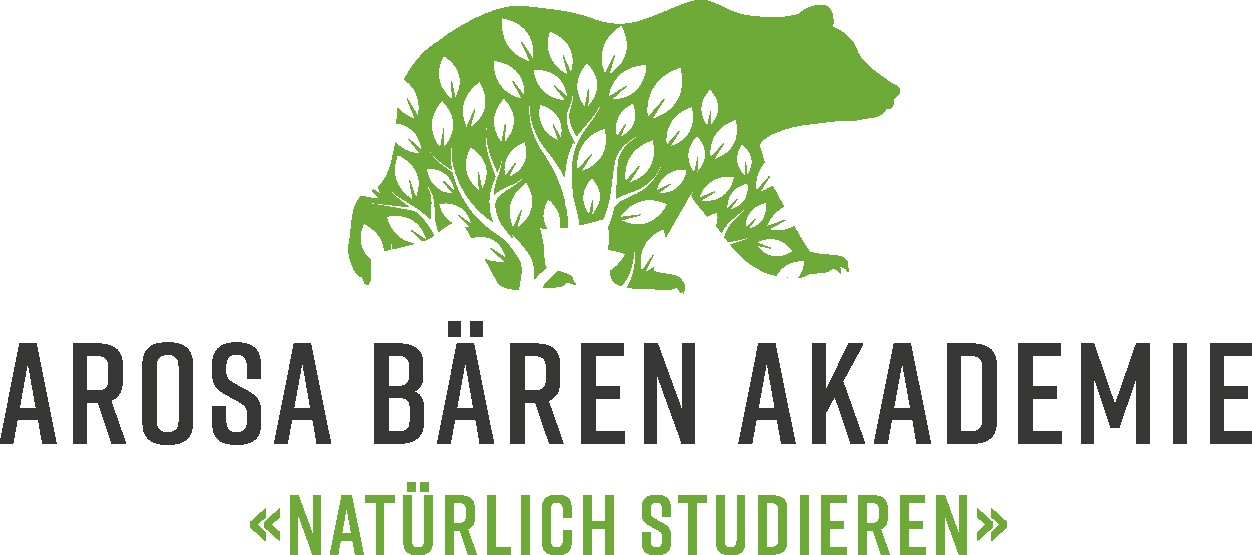 The Arosa Bear Academy has officially opened. With a newly designed logo and its own website, the academy is to kick off the 2020 summer season with a range of offers for children and young people. Participants can expect exciting insights into zoology, biology, physics, astronomy and geography. On a fun, half-day outdoor course, children can learn interesting facts about nature and the surroundings of Arosa. Called "Nature and Knowledge in Arosa", it features simple interactive experiments so kids can see nature in action or understand how it works:
How are the colours of the rainbow arranged? How do I find out what the mountain peaks around Arosa are called? Which Alpine flowers are protected? Do bears only eat meat or are they actually vegetarians? The course explores these and many other questions and phenomena.
The final highlight of each course is a visit to the Arosa Bear Sanctuary, where the bears can also be observed from the new adventure trail. The courses tare always held on Thursday mornings, and individual dates can also be arranged for groups with at least four participants. The courses are held in German or English (depending on the group's wishes) and last around 3.5 hours. The Arosa Bear Academy offering combines the practical transfer of knowledge with exercise in the fresh air in the mountains around Arosa. The instructor will tailor the course to the participants' previous knowledge to ensure it is informative for everyone.
The new Arosa Bear Academy offering has also been well received by the media. In its issue of 24 July, the Aroser Zeitung published a detailed report on the academy in which it outlined the basic intentions and aims and presented the newly offered courses, which can be booked easily and conveniently online. All information can be found on the website or at Arosa Tourism. You can also visit the Nature Laboratory in Arosa to find out more about what the Bear Academy has to offer.
Previous donations have made these developments possible, with a large share used to create the logo and prepare and implementat the first course offerings and course materials. As a result, the Bear Academy is able to launch its first courses this summer. A big thank you to all those who have donated.
Future donations will be used to expand the range of courses on offer and to make the Arosa Bear Academy even better. By donating, you can support the establishment of an educational centre for animal and nature conservation and Alpine sustainability.