FOUR PAWS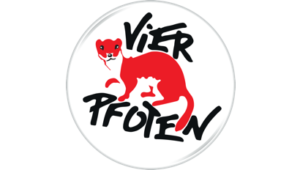 FOUR PAWS is an international animal welfare organisation headquartered in Vienna. The organisation was founded by Heli Dungler in 1988 to help animals in need through sustainable campaigns and projects. The work is underpinned by scientific expertise, in-depth research and intensive national and international lobbying.
FOUR PAWS is a strong, global and independent voice for animals under direct human influence. The vision of FOUR PAWS is a world where people treat animals with respect, compassion and understanding.
The focus of the work done by FOUR PAWS is on animals that are under direct human influence: pets, stay dogs and cats, so-called working animals, but also wild animals.
Help for animals worldwide
With offices now in 15 countries, seven bear conservation centres and countless other animal welfare projects around the world, over the last 30 years FOUR PAWS has evolved into an international animal welfare network.

Discover on the world map all the places where FOUR PAWS is active.